---
"Morgan Murphy knows firsthand about some of the best-kept Southern secrets in the culinary world"
---
"He keeps a schedule that makes us feel like the biggest slackers ever to inhabit a BarcaLounger."
---
"Now that Off the Eaten Path is in place in the backseat of my Buick, I'm ready for my next road trip through God's country."
"In an era when you can eat the same meal off the same menu at opposite ends of the country, author Morgan Murphy seeks out restaurants with a local connection."
---
"Did you come up with this yourself? Pulitzer prize right here!"
---
"Good homemade regional food is still alive and well--and waiting for us to enjoy it! Hooray for Morgan Murphy!"
Author, traveler, and raconteur Morgan Murphy knows a good story. His most recent book, On the Road Again (Time Inc. 2015), immediately hit #1 on Publisher's Weekly list of bestsellers. Bourbon & Bacon (Time Inc. 2014), also launched #1 in wine and spirits. His other books, Second Helpings (Time Inc., 2013), Off the Eaten Path (Time Inc., 2011), and I Love You--Now Hush (Blair, 2010), have made him one of the culinary world's best-known food critics. Millions have read Murphy's trademark wit in Vanity Fair, Forbes, Esquire, Garden Design, Harper's Bazaar, The New York Post, and Southern Living.
Murphy has appeared on the Travel Channel, The TODAY Show, Fox & Friends, CNN, Sirius/XM, and NPR. He is a graduate of the University of Oxford and Birmingham-Southern College. He serves as a commander in the U.S. Navy Reserves and is a veteran of the war in Afghanistan, where he was awarded the Meritorious Defense Service Medal and the Afghan campaign medal, among others.
Sign Up For My Newsletter
Give me your email, I promise I won't forward you conspiracy theories from my Uncle Dave. Unless they're really good ones. What I will do is send you my best recipes and special offers on amazing products we're developing here at Tastes of Victory.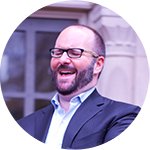 "When I'm making a BLT, I fry up a heap of Morgan Murphy's bacon. Best bacon I've ever had, and I've had enough bacon to give a moose a triple bypass."